Others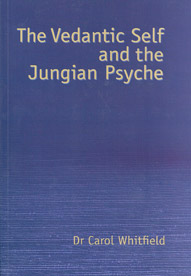 The Vedantic Self
and the Jungian Psyche
ISBN
:
978-93-80049-12-0
Author
:
Dr Carol Withfield
Pages
:
150 Pages / Softbound
Dimensions
:
140mm X 210mm
Language
:
English
Price
:
Rs. 200
"Psychological theories are based on the experiences of the one constructing the theory. If the Vedantic Self becomes a differentiated component of one's experience, then it will naturally weave its way into one's psychological model of the mind ...

New knowledge affects the old. Such has always been the case. As we go on learning and differentiating our experience, our theories change to accommodate our growth. In this case, if the existence of the Vedantic Self is differentiated from the psyche, then new knowledge is produced in that act of differentiation which then must be accounted for in the formation of the psychological theories that inform our work ...

According to Vedanta, it is the lack of differentiation of the Self from the psyche and world that is responsible for our pain or suffering, and so the solution to our problems lies ultimately in Self-knowledge. Psychological health in Vedanta depends on this differentiation. To the degree that a person identifies the Self with that which it is not, through either projection or superimposition, to that degree the person suffers ..."

You can buy the books by making payment by Demand Draft,
Cheque or Money Order.
Click here to view more details.