Others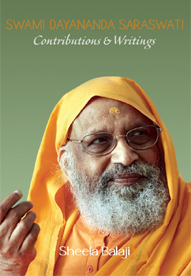 Swami Dayananda Saraswati
Contributions & Writings


by Smt. SheelaBalaji - Ltd. Edition
ISBN
:
978-93-80049-46-5
Author
:
Sheela Balaji
Pages
:
345
Dimensions
:
220mm x 285mm
Cover
:
Hardbound with gold & copper foiled
laminated jacket
Language
:
English
Price
:
Rs 3,000

Please note:
This book is currently offered as part of the Maha Shivaratri 2017 Combo offer with 66% discount!



Click here to visit the special offer page.
You can buy the books by making payment by Demand Draft,
Cheque or Money Order.
Click here to view more details.