Sanskrit (Translated)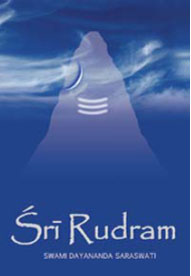 Sri Rudram
ISBN
:
978-93-80049-06-9
Author
:
Swami Dayananda Saraswati
Pages
:
312 Pages
Dimensions
:
140mm x 210mm
Language
:
English
Price
:
Rs. 300
"The book contains Sri Rudram, a hymn from the Vedas, the sacred book of the Hindus. Diving deeply into the book brings Easwara into one's life so that one comes out with namah on one's lips and Easwara in one's heart."

You can buy the books by making payment by Demand Draft,
Cheque or Money Order.
Click here to view more details.


More Books on this Subject