Upaniṣad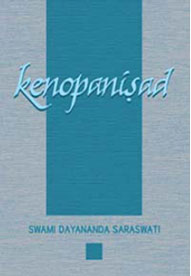 Kenopaniṣad
ISBN
:
978-81-906059-2-2
Author
:
Swami Dayananda Saraswati
Pages
:
242 Pages
Dimensions
:
140mm x 210m1E41 m
Language
:
English
Price
:
Rs. 250
"One has to read the Kenopaniṣad to grasp the vision of Vedanta to resolve all doubts. A total grasp of the remarkable dialogues presented in this Upaniṣad quenches the thirst of spiritual knowledge."

You can buy the books by making payment by Demand Draft,
Cheque or Money Order.
Click here to view more details.


More Books on this Subject