Others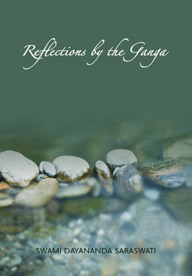 Reflections by the Ganga
ISBN
:
978-81-906059-4-6
Author
:
Swami Dayananda Saraswati
Pages
:
68 Pages
Dimensions
:
140mm x 210mm
Language
:
English
Price
:
Rs. 100
Between 1963 and 1967 Pujya Swamiji spent 4 years living in a hut by the banks of the Ganga. The poems and writings from this period pour out his spirit of freedom and excitement, to touch and entice us to dip further into them.



You can buy the books by making payment by Demand Draft,
Cheque or Money Order.
Click here to view more details.