Stotra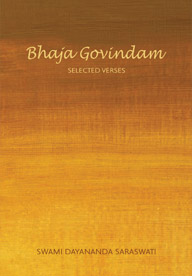 Bhaja Govindam

- Selected Verses
ISBN
:
978-93-80049-99-1
Author
:
Swami Dayananda Saraswati
Pages
:
64 Pages / Soft Bound
Dimensions
:
140mm x 210mm
Language
:
English
Price
:
Rs. 100
Bhaja Govindam has enhralled generations of seekers to go further into understanding the truth. The means Adi Shankara has chosen is for the reader to develop viveka and vairagya through studying the verses. Pujya Swamiji's lucid commentary will ease the passage of the reader.

You can buy the books by making payment by Demand Draft,
Cheque or Money Order.
Click here to view more details.


More Books from 'Stotra' Category