Stotra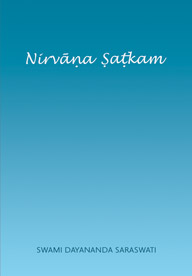 Nirvana Shatkam
ISBN
:
978-93-80049-22-9
Author
:
Swami Dayananda Saraswati
Pages
:
172 Pages - Soft Bound
Dimensions
:
140mm x 210mm
Language
:
English
Price
:
Rs. 200
Nirvana Shatkam opens with the oft quoted and even sung manobuddhi ahaṅkāracittāni … While chanting we are expected to recall what is real and what is not real. With great clarity Pujya Sri Swami Dayananda Saraswati has brought out the heart of this work through his brilliant exposition. Read on.

You can buy the books by making payment by Demand Draft,
Cheque or Money Order.
Click here to view more details.


More Books from 'Stotra' Category