Browse CDs & DVDs
Book Titles
DVD & CD Titles

Video DVDs
Audio CDs
Daksinamurti Stotram
Anaikatti 1999


Stotram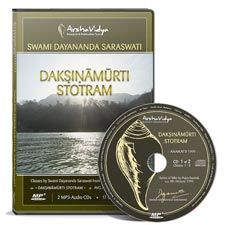 Dakshinamurti Stotram
ISBN
:
NA
Author
:
Swami Dayananda Saraswati
Place / Year
:
Anaikatti 1999
# CDs / hrs
:
2 MP3 CDs - 17Hrs
Language
:
English
Price
:
Rs. 400
The Dakṣiṇāmūrti Stotram of Śrī Śaṅkara is highly reverred and respected in the tradition. The whole Vedanta sastra is there in this stotram. The stotram is supposed to confer atma-jnanam to the student.

You can buy the books by making payment by Demand Draft,
Cheque or Money Order.
Click here to view more details.


More from Subject 'Stotram'

© Arsha Vidya Research and Publication Trust - All rights reserved.